6th Year Graduation 2018
Sun, May 27th, 2018
St. Kilian's Community School's Graduation Night 2018
St. Kilian's Community School held its 6th Year Graduation and Awards night on Thursday, May 24th. This is an annual highlight at the school, with the Sports Hall transformed into a theatre for the evening. A full year of careful organisation and planning by a large team, led by Ms Sinéad Murray, ensures that the 6th Years have such a special night every year. This year, seventy students received their graduation certificates from the Principal, Mr John Murphy, and the 6th Year Head, Mrs Helen Dodd, in front of an audience of over three hundred invited guests.
The graduation theme this year was 'To Everything there is a Season', and the evening started with a liturgy, led by Ms Sheelagh Murtagh, one of the school's two Chaplains. Music was provided by the 6th Year Music Class, under the baton of Ms Louise O'Sullivan.
After speeches by Mrs Dodd and Mr Murphy, the Graduation Awards Ceremony, for many the highlight of the evening, was held. Notable prize winners included Cian O'Neill (Community Spirit), Hannah Brady (Prefect of the Year), Niamh Murray (Lions Club Endeavour Award) and Arif Ogunseye (Academic Excellence). Kalum Walsh and Chloe Gray shared the Attendance Award, while international boxer, Shannon Reilly, and stalwart of the football team, Karl Mulligan, shared the Sports Award. The much-coveted Student of the Year title was awarded to Graham Kane, while Amy Doyle was announced as the LCA Student of the Year. Twelve students were also given the school's Courtesy Award.
The Student Leadership team of Niamh Murray, Arif Ogunseye, Kellie Waters and Graham Kane brought proceedings to a close with speeches and presentations, before the entire year group took to the stage for a rousing rendition of their graduation song, 'On Top of the World'. Refreshments were provided by the Parents' Association, and there was lots of reminiscing about the students' time at the school and good wishes were extended to everyone for the forthcoming Leaving Certificate exams.
It was a particularly poignant night for Dagmara Tomaszewska and Katie Breen, the last two students from the now-closed St. Thomas' Community College to graduate from secondary school. There was a large group of their former teachers present to congratulate the two girls, who had transferred to St Kilian's after their Junior Certificate.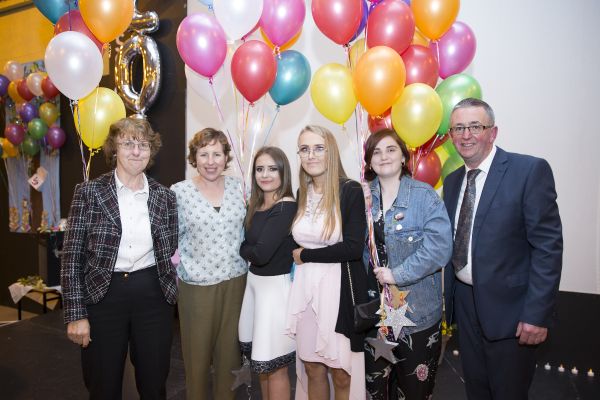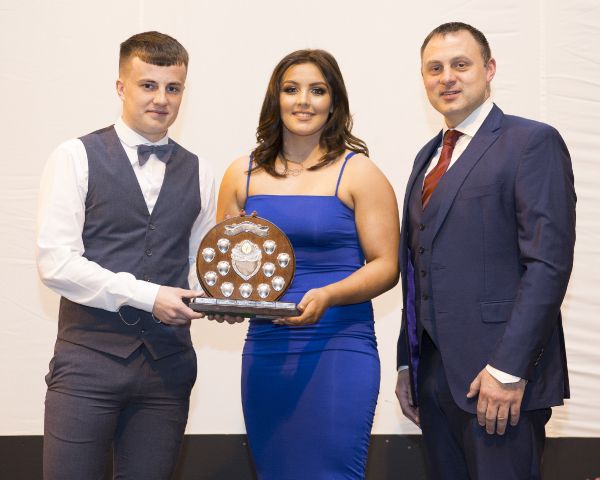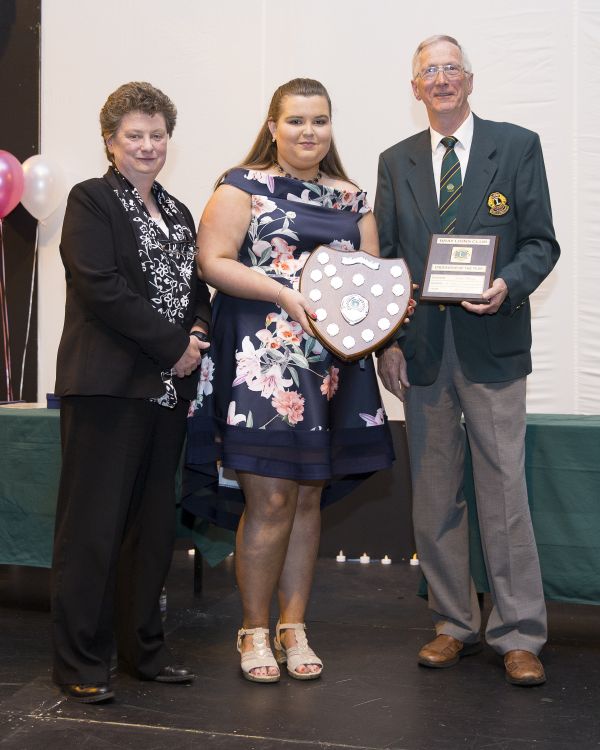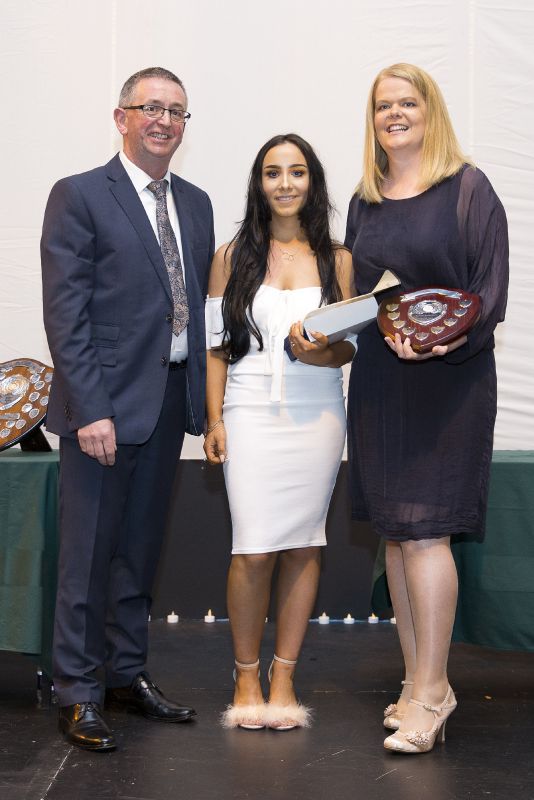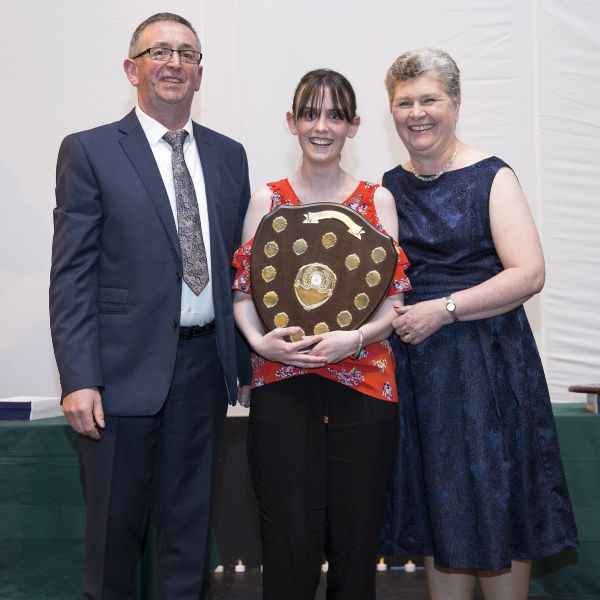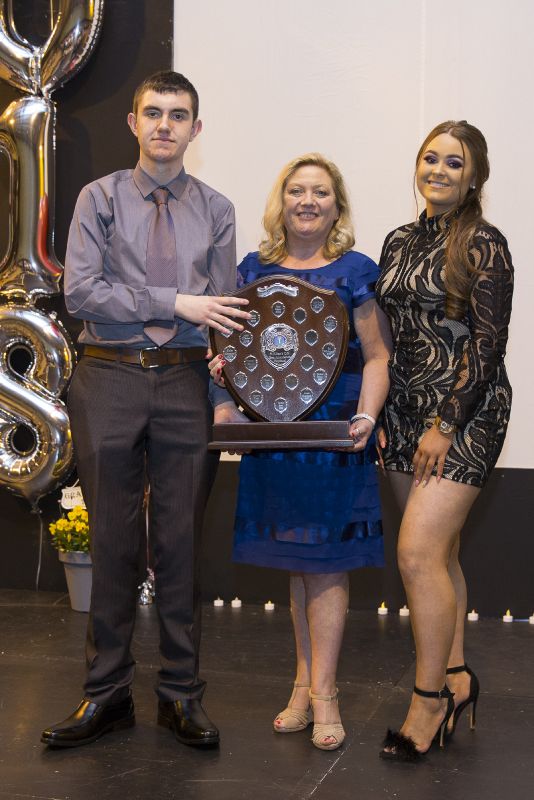 More news:
23 Jan
The Entrance Assessments for the 2019-2020 First Year class will take place on Saturday, January 26th at 9.30am sharp. Please ensure that all registration procedures have been completed ahead of this date.
---

22 Jan
This year's Multicultural Day take place on Friday, January 25th at the school. Events take place from 9.30am until lunchtime.
All are welcome!
---

18 Jan
Congratulations to Mikolaj Piotrowski (Leaving Certificate 2016) who has been awarded the highly prestigious Kinsella Scholarship. Mikolaj is a 2nd Year Engineering student at Trinity College Dublin.
---
21 Dec
Best wishes to all of our students and past-pupils, to their families and to all of our friends for Christmas and the New Year.
---

6 Dec
This year's Christmas Crafts Coffee Morning will take place on Friday, December 14th from 9.00am to 12.30pm at the school.
Raffle proceeds go to Bray Area Rough Sleepers Support (BARSS).
All are welcome!
---

3 Dec
This year's College Awareness Week runs from Monday to Friday, December 3rd to 7th. There is a wide range of presentations, from academic institutions, as well as businesses, services and agencies. Past-pupils feature strongly among the guest speakers.
---

21 Nov
Congratulations to Emma Kelly, Niamh Murray and Arif Ogunseye (Class of 2018) who have been awarded Entrance Scholarships to UCD.
Best of luck to them in their future studies!
---

21 Nov
A Youth Conference of St Vincent De Paul has been established at St Kilian's, and the 25 members are currently receiving training.
Best wishes to them in their work, and to their link teacher, Ms Louise O'Sullivan.
---

2 Nov
To coincide with our recent hugely successful Open Night, St Kilian's has launched a new Prospectus, which can be accessed here.
---
17 Oct
Soundwaves, the school's annual music festival, take place this week, from Monday to Friday, October 15th to 19th.
---